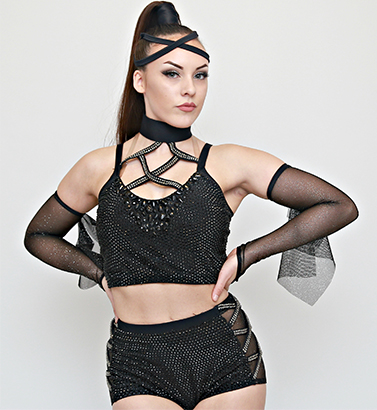 Dance wear
Prima Dance proudly offers our customers the opportunity to customise and bespoke manufacture their garments. We offer the largest fabric ranges available to choose from and then the creative freedom to enhance your design with as much sparkle and detail you could possibly wish for.

We also provide a personalised uniform service to teachers wanting their students to stand out from the crowd...so along with ISTD, RAD and BBO regulations all students will benefit from our in house discounts when your school has a Prima bespoke uniform.
Dance Jewellery
Looking for that perfect pair of earrings to accommodate your latin dress? or that fitting necklace to tie in with your ballroom dress?

Here at Prima Dance we make bespoke jewellery to match the stones and styles from your own bespoke dresses, using only A grade Preciosa and Swarovski stones to ensure quality aswell as sparkle. Please feel free to contact us if you require something a little more unique or personalised.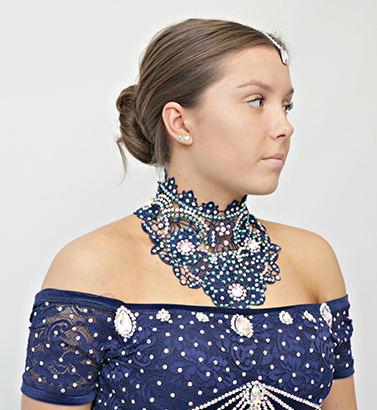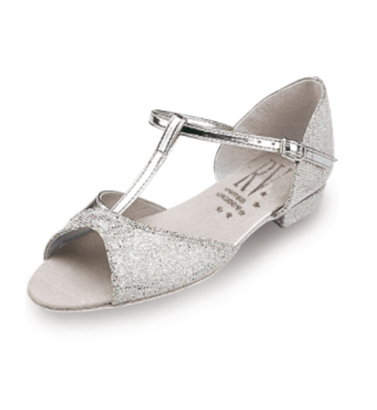 Dance Shoes Canvey
Here at Prima Dance, we stock a variety of dance shoes from ballet shoes to ballroom shoes we cover every aspect of dance. We offer our customers, dance shoes from Capezio, Bloch, Roch Valley and DSI. We have a wide range of sizes to cater for those first steps into the dance world all the way up to adult sizes.

At Prima Dance we offer pointe shoe fittings on request and can provide bulk orders of dance shoes to schools at discounted prices.

Alongside the tap shoes, ballet shoes and ballroom and latin shoes we also stock foot thongs, pirouettes and heel taps to accommodate your every need.